Wednesday 11-May-2016, 10:09 PM

(This post was last modified: Wednesday 11-May-2016, 10:28 PM by Rebelrach.)
Date:
Friday, 6th May, 2016
Venue:
Central Train Station, Brisbane Qld
Time:
0730 – 0930
Mission:
To help raise money for the Starlight Foundation by providing some Star Wars awesomeness at Central Station, Brisbane.
Trooper Attendance:
501st:
Duras – TK
Mykill – TI:RP
Dark Dora - DZ
Rebelrach – TS
Studio49 - SL
RL:
Stormraven - Jedi
Support Crew:
Aasmetz (Super Cadet) – Wrangle / photos
Details:
Another Starlight Day rolled around, this being the 5th and 4th year trooping it for some of our seasoned troopers. What's so fun about this troop is watching the hum drum commuters dragging themselves through the train turnstiles then seeing their reaction as they are faced with Star Wars characters! Its gold! This year we were honoured to have Studio49 as Vader in his first troop!
Troopers boarded their Imperial transports rendezvousing at the Starlight headquarters for the early morning troop, some earlier than others! Always up some stairs! Duras kitted up early and headed out with a Starlight volunteer just after 7am. Remaining troopers continued to kit up, Jonah expertly donning his Vader ensemble with the help of Aaron and Bryan.
With sound card turned up and the asthma heavy breathing Vader and troopers headed out to greet commuters. With all mastering a small flight of stairs we paraded onto the concourse and proceeded to cut quite a swathe through streams of commuters. Donations of coins and notes were quickly tucked into collection tins and photo after photo taken by excited commuters. Selfies were the order of the day also, groups of school kids lining up in awe of Vader and Dark Dora the cheeky jawa having fun with unsuspecting workers. Both Mykill and Aasmetz did brilliantly keeping the troopers safe and commuters in line.
Having a break just before 9am, Duras had to depart, the rest of the troopers headed back to the station for a short stint, with notably less crowds but being no less enthusiastic. We had some fun with the local coffee cart staff and posed for more photos and accepted more donations.
By 9.30am we were de-kitting, with some off to their 'other' jobs and some home for a nap. A huge congats to Jonah - Studio49 for his first troop as Vader, he handled it like a pro and we all enjoyed trooping with 'the boss'. The Starlight organisers could not thank us enough for our participation, it was as much of a highlight for them as it was for us.
A big thanks to Aasmetz for super wrangling and spruiking. His photo skills, well lets just say next year he's off that job!
Funds Raised:
$4,000 for the day, $900 of which was raised by our early morning shift in the first 2 hours.
Injuries / Malfunctions:
Nil
Public Incidents:
NIL bar the standard upset toddler – remember it isn't troop until a kid cries!
Mission Status:
Mission accomplished. A big thanks to all that came along for a great and worthy early morning troop. Needless to say there will be some keen troopers back next year should we be asked along again.
Photos:
Thank you to Aasmetz for your fine efforts… *cough*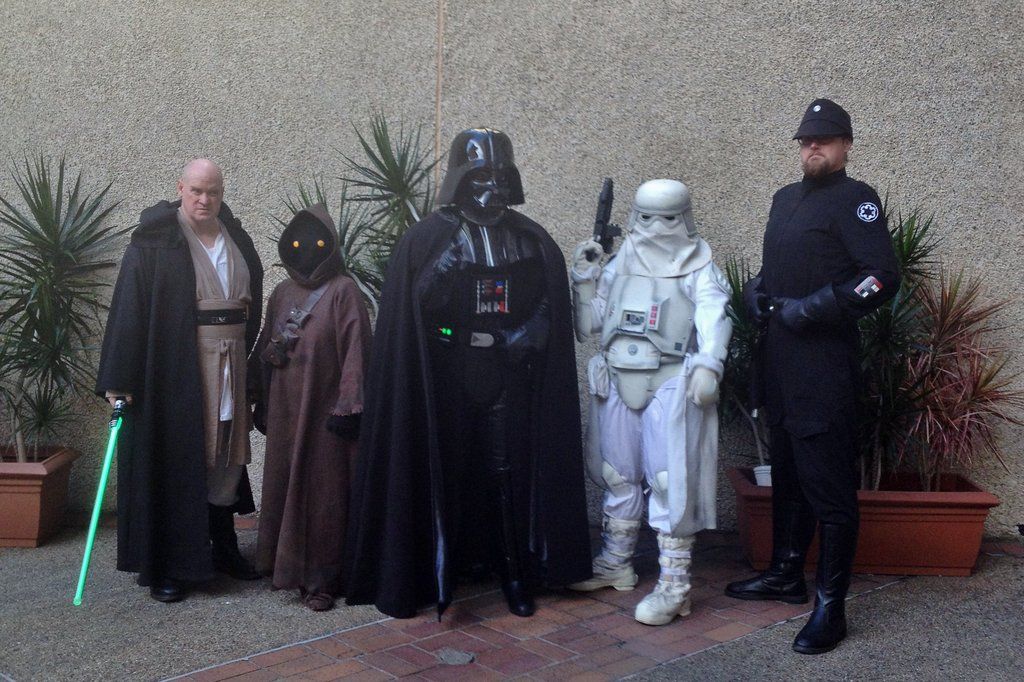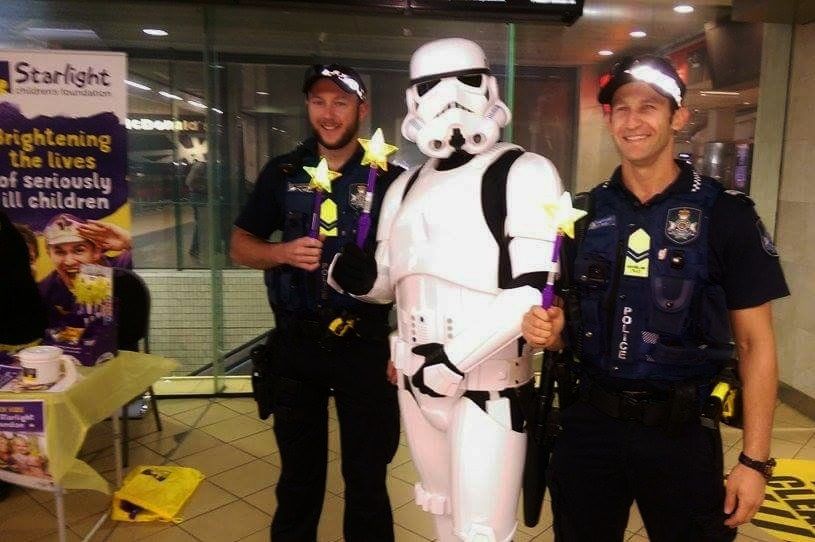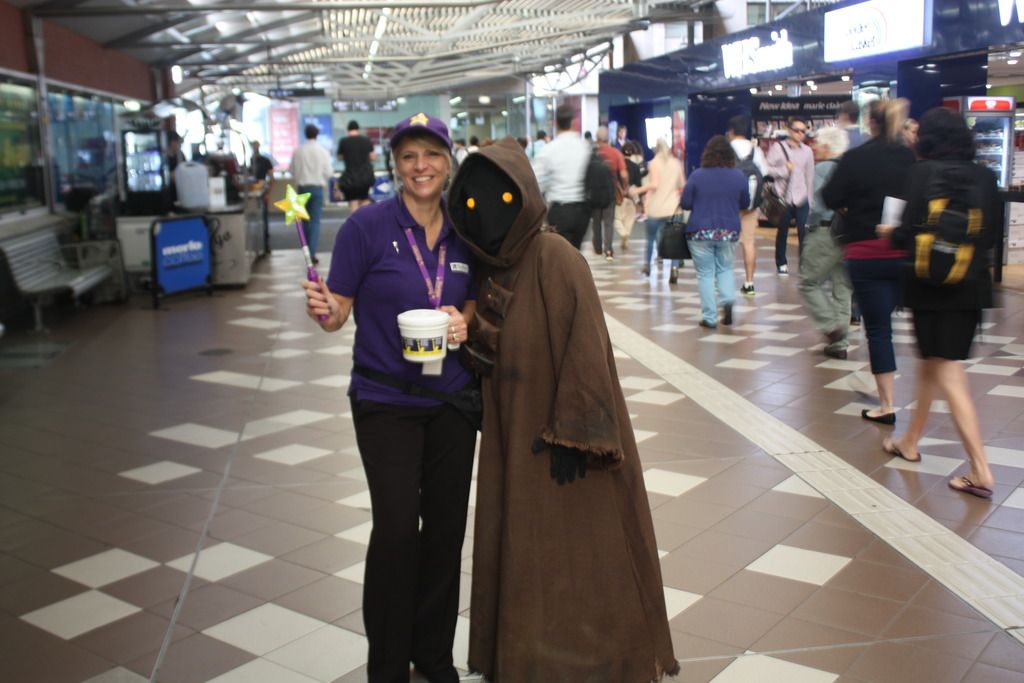 Shot of the Day!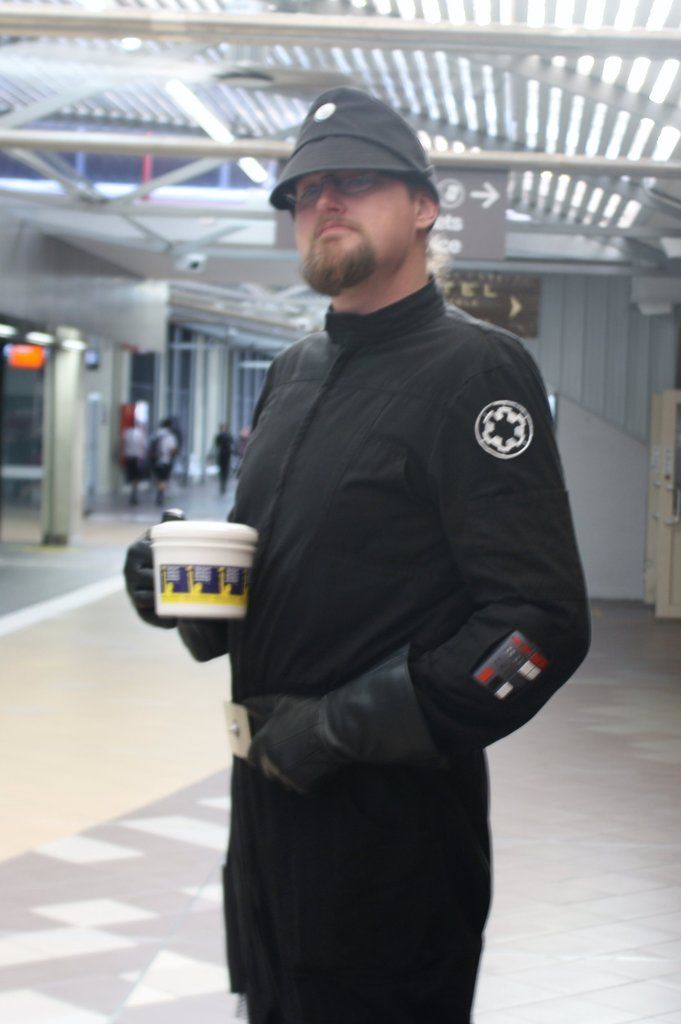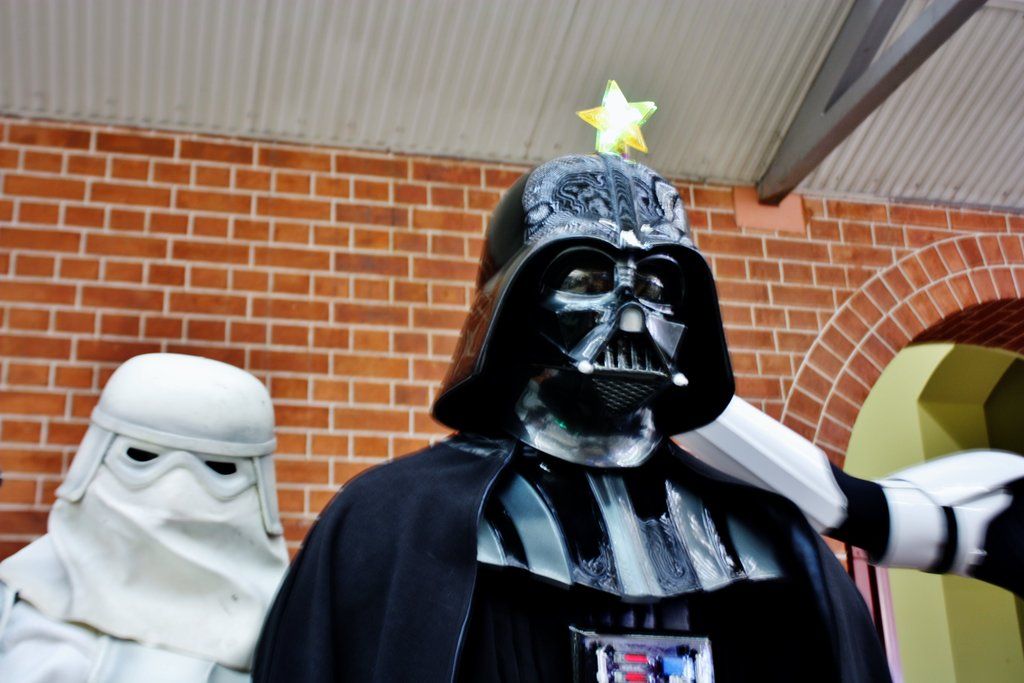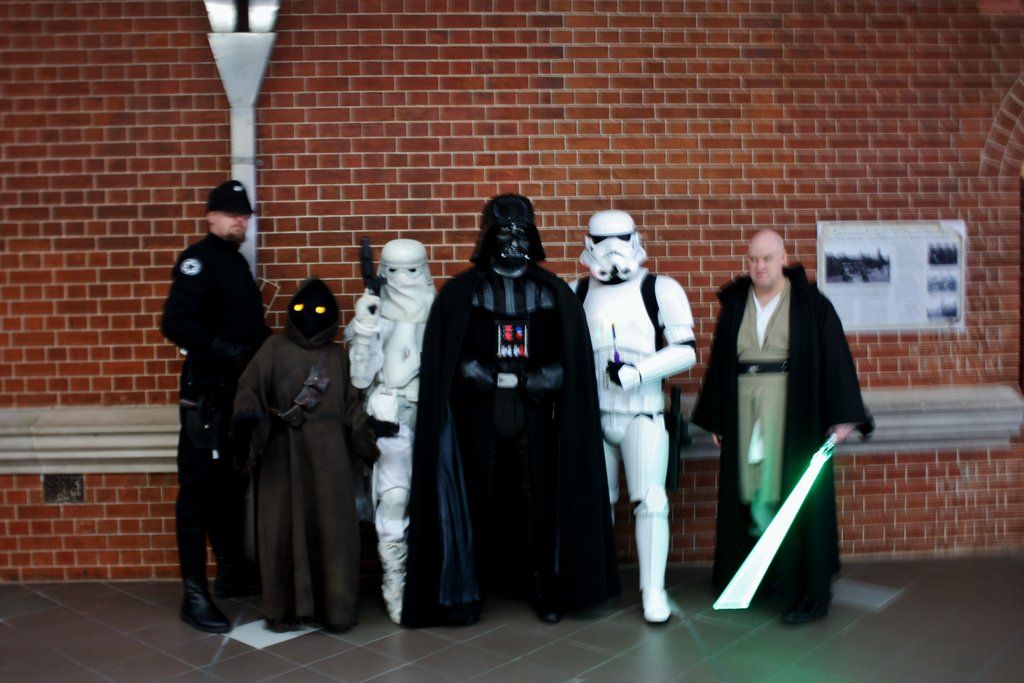 Sometimes you have to resort to public transport after your Death Star blows up…
"Oh the humanity"….
Dark Roast of course!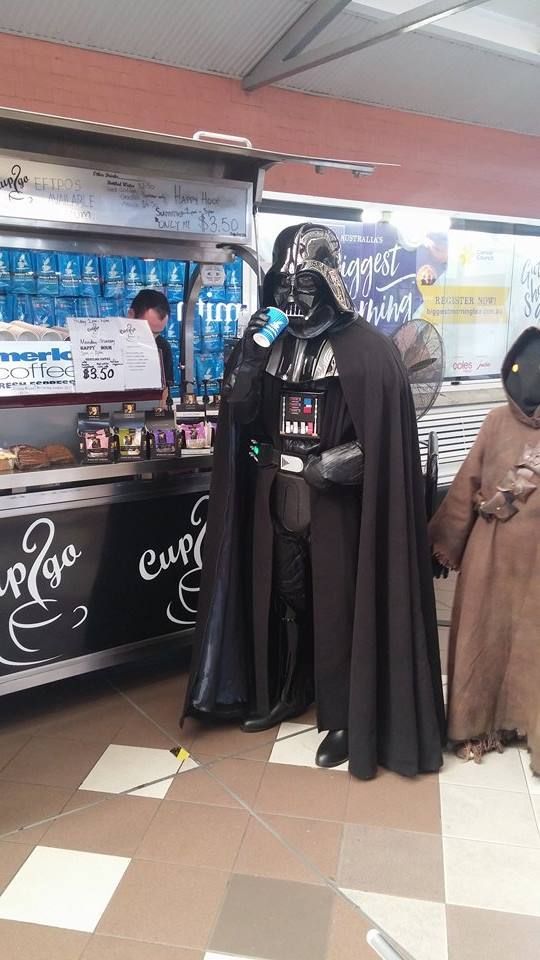 "You should have seen the size of those shield generators on Hoth!"