Saturday 13-May-2017, 03:43 PM
Date:
Friday 5th May 2017  
Venue:
EB Games Hervey Bay  
Time:
10:30am - 4:30pm  
Mission:
To help raise funds for Starlight Week  
Trooper Attendance:
Redback Garrison
Arienh : TD 22372
Baytrooper : TS 22422
BigDub : TI 10600
DarkFather : SL 37781
Firestorm : TI 91397
Wolf : DZ 2471  
Support Crew
Cadet : Triple9  
Details: 
The crew assembled for the customary photo with Dean the store manager.
A quick substitute to get Cadet Triple9 in the photo also.
Taking care of a Rebel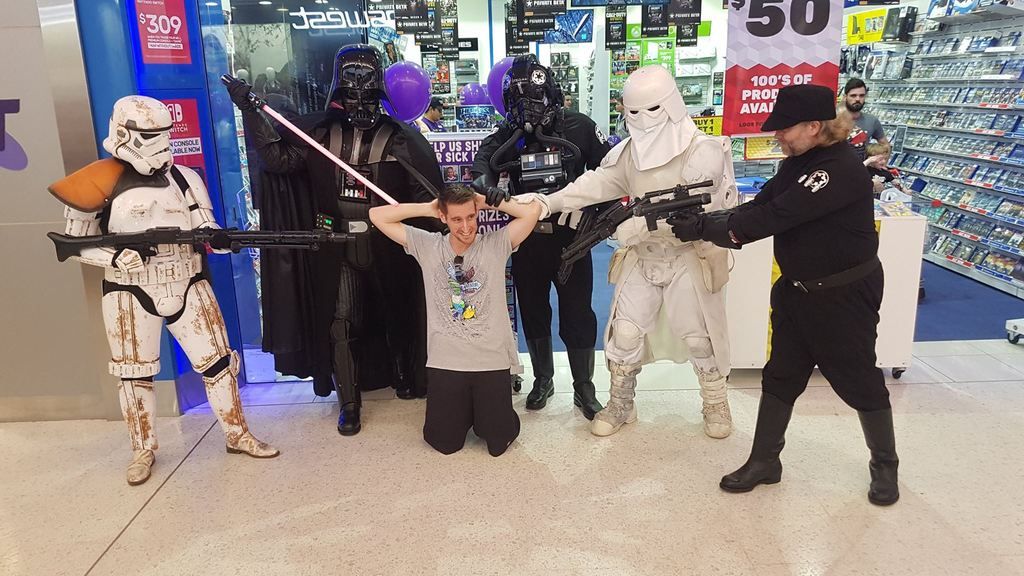 We were joined by Elsa on the day also.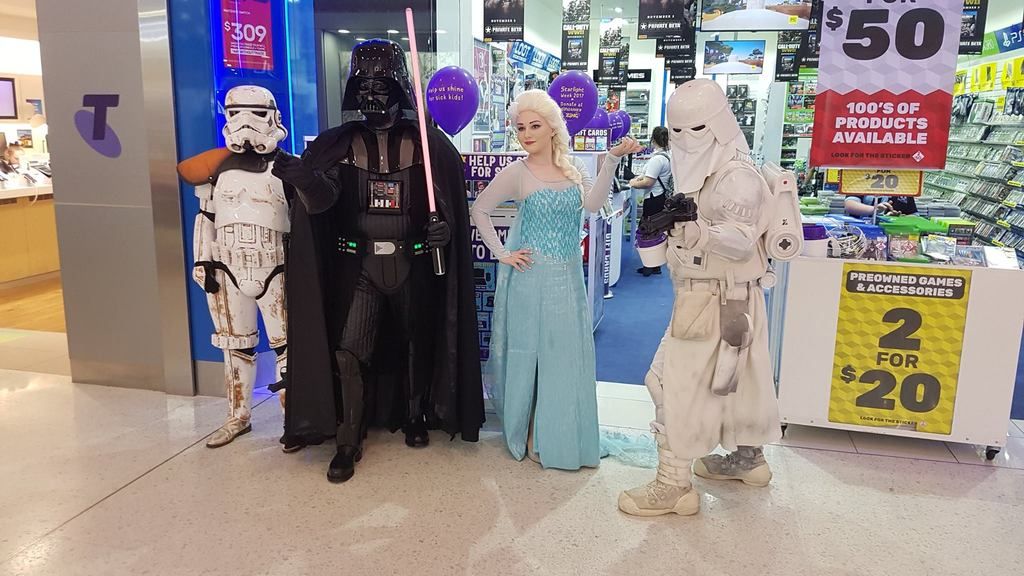 Which Disney Princess does it better?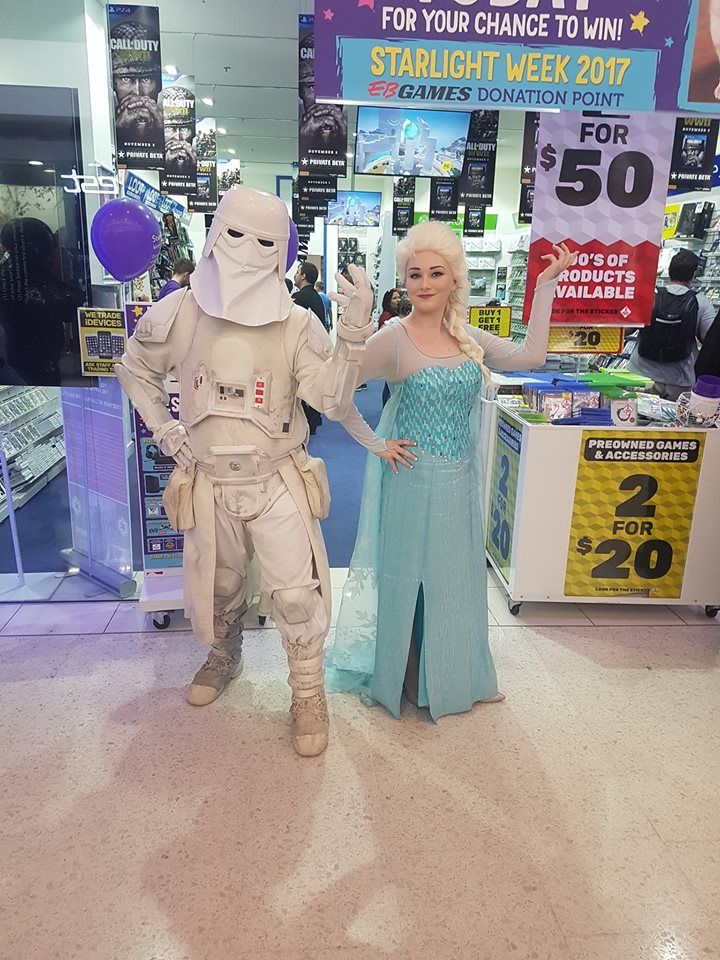 The real Guardians of the Galaxy? 
Traditional Snowie photobombing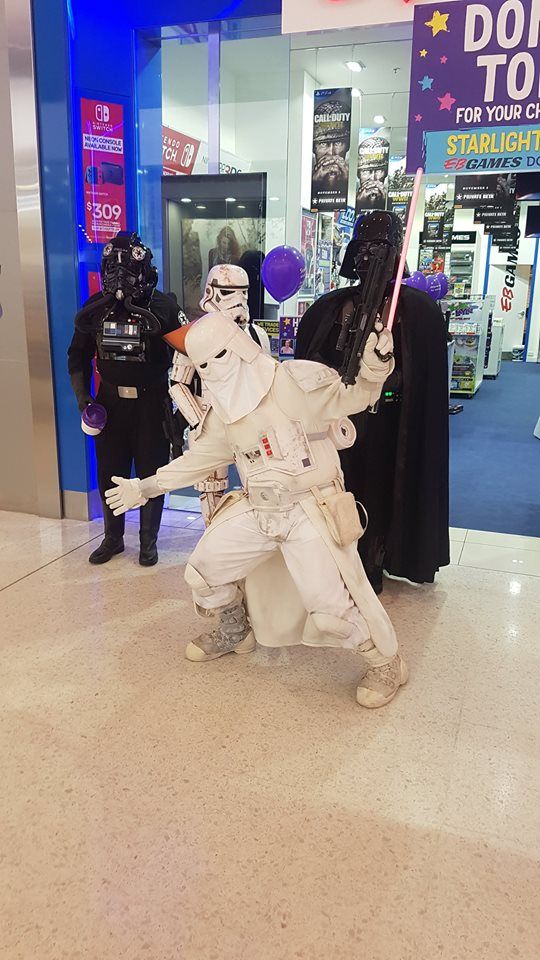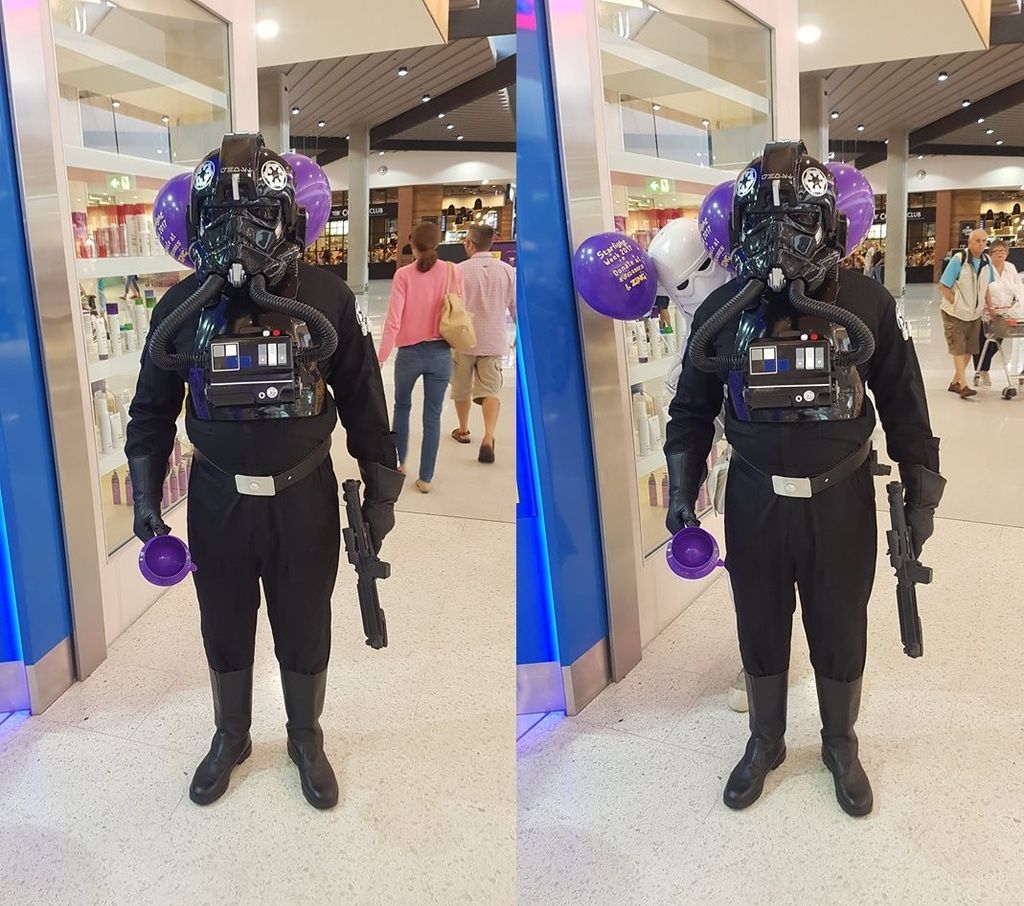 The pilots enTIEcing the public to donate.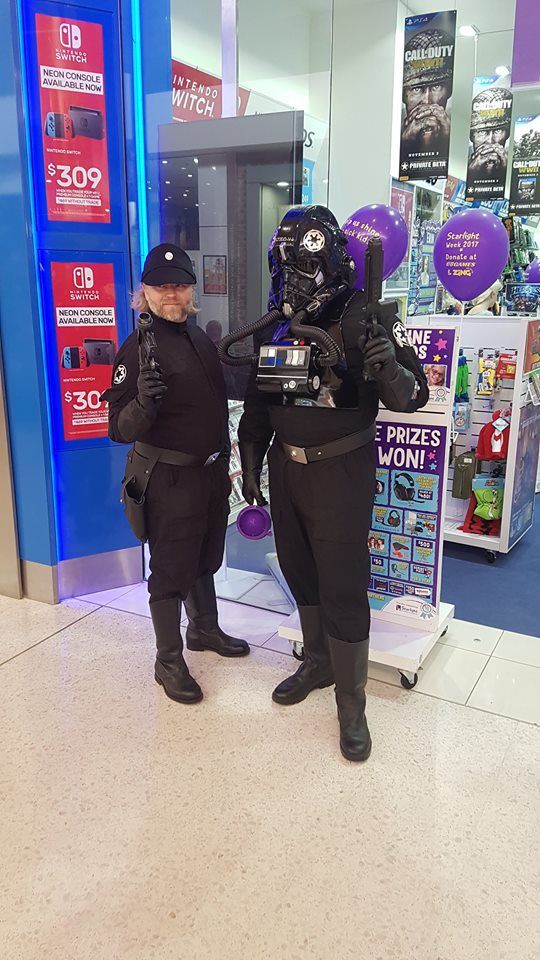 It was great to have our resident Jawa back out trooping with us.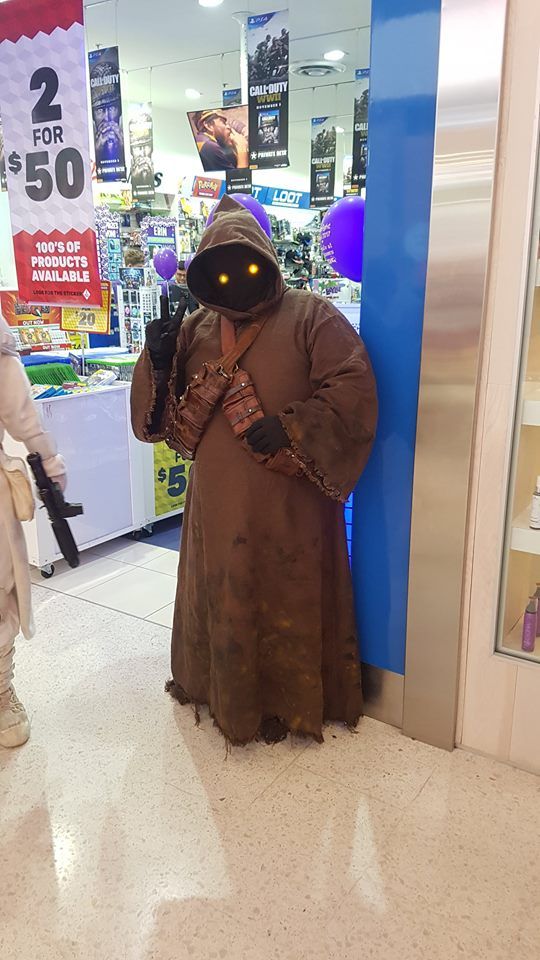 Taking a little sit down break. Yes we were "on the job" but Lord Vader said it was ok.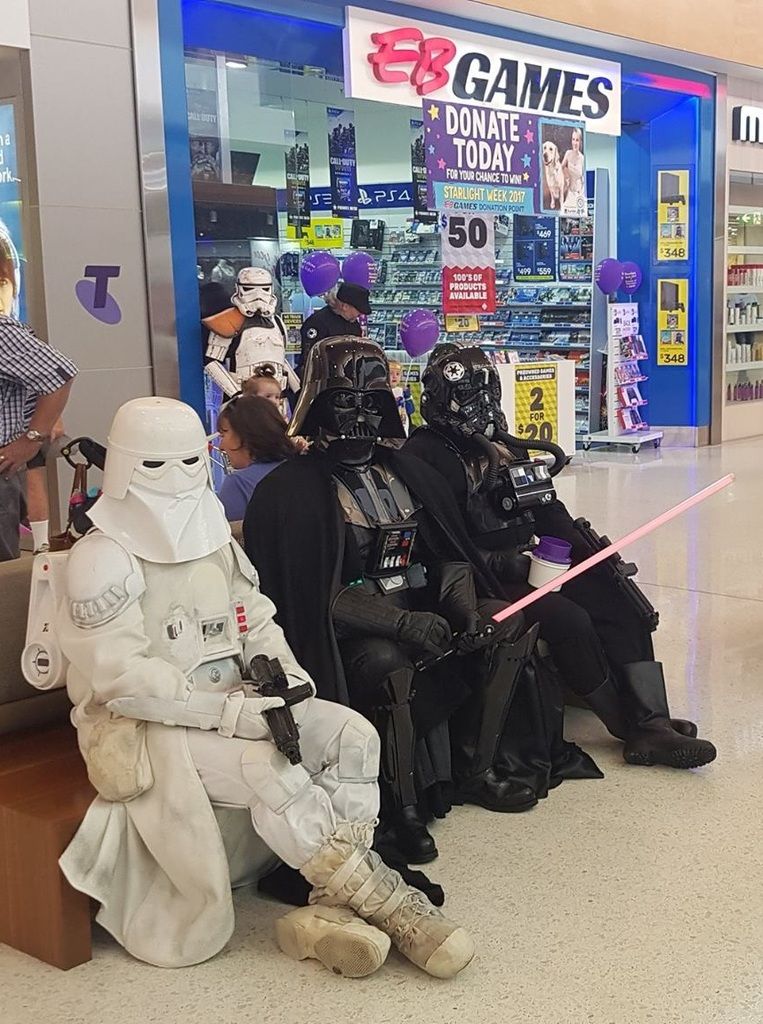 Finally, we thought we'd try and recreate our group photo.
Charity Funds Raised:
$633.80
Injuries / Malfunctions:
Nil  
Public Incidents:
Nil
Mission Status:
Another very successful year doing this troop. The staff at EB are always very thankful for the time we put in for them each year. The public were generous again this year whilst we were there, providing the best day of donations for the week of activities at the store. Thanks again to the Bundy members for travelling down to do the troop and to our Maryborough cadet for his wrangling duties.
+
-- Still working on