Saturday 6-Jul-2013, 08:03 PM

(This post was last modified: Sunday 28-Jul-2013, 07:00 PM by Duras.)
Date:
6/7/2013
Venue:
Kilcoy Lions Yowie Festival
Time:
2-5 pm
Mission:
to show Imperial greatness
Trooper Attendance:
TK/ID - Duras
TD - Rubber
TI - Stormraven
Guest Trooper Attendance:
N/A
Support Crew:
N/A
Detail:
This was the first Yowie Festival for the Kilcoy Lions (they are hoping to make it annual) and being the same weekend as the Abbey Festival the turn out was a little quiet
I also heard later on that one person thought my TK was The Stig. Some people say my left nipple is the shape of the nurburgring!
Charity Funds Raised:
$170
Injuries:
Nil
Malfunctions:
Nil
Public Incidents:
One kid actually correctly recognised Stormraven as a fighter pilot!
Mission Status:
Success
Photos:
As we were all armoured up and with no wrangler we missed out on getting out own pics.
Really need Google Glass or something in the bucket cause there were definatly some shots I would of liked to of got. Stormraven sitting on one of the moterbikes and Rubber checking out the engine of the Deloren.... Yes Deloren with Flux Capacitor and Einstein in the back and a hover-board on the passenger seat.
Arrested citisen (he was saying hurtful things about Lord Vader)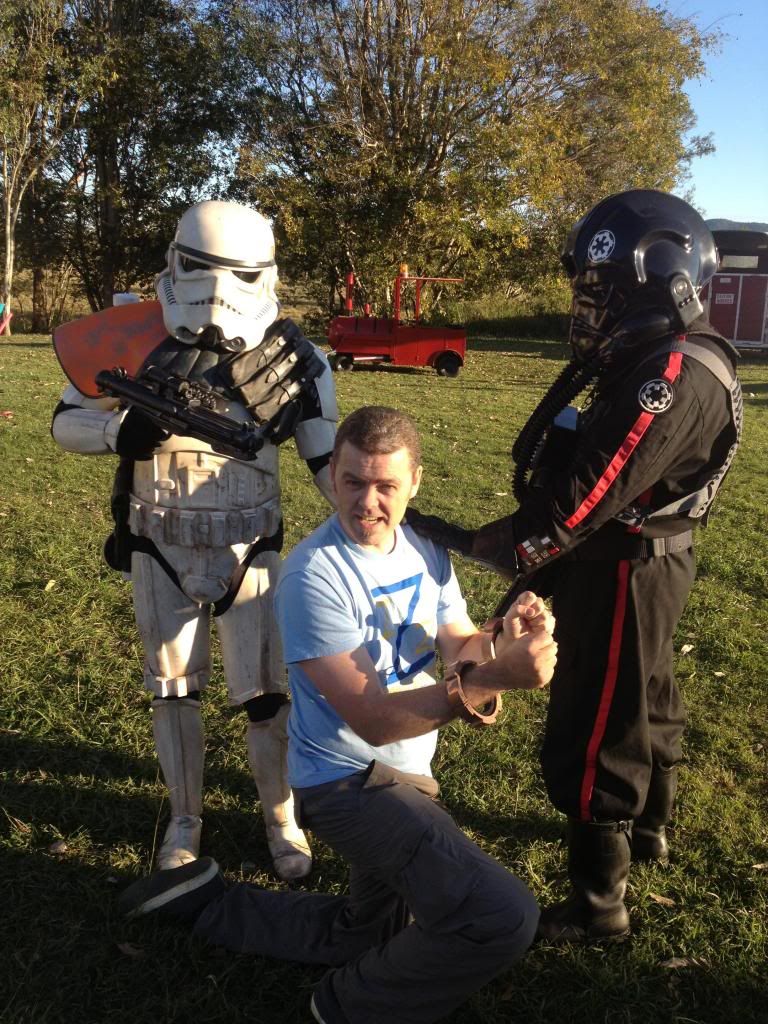 His wife kindly let me get in on the punishment detail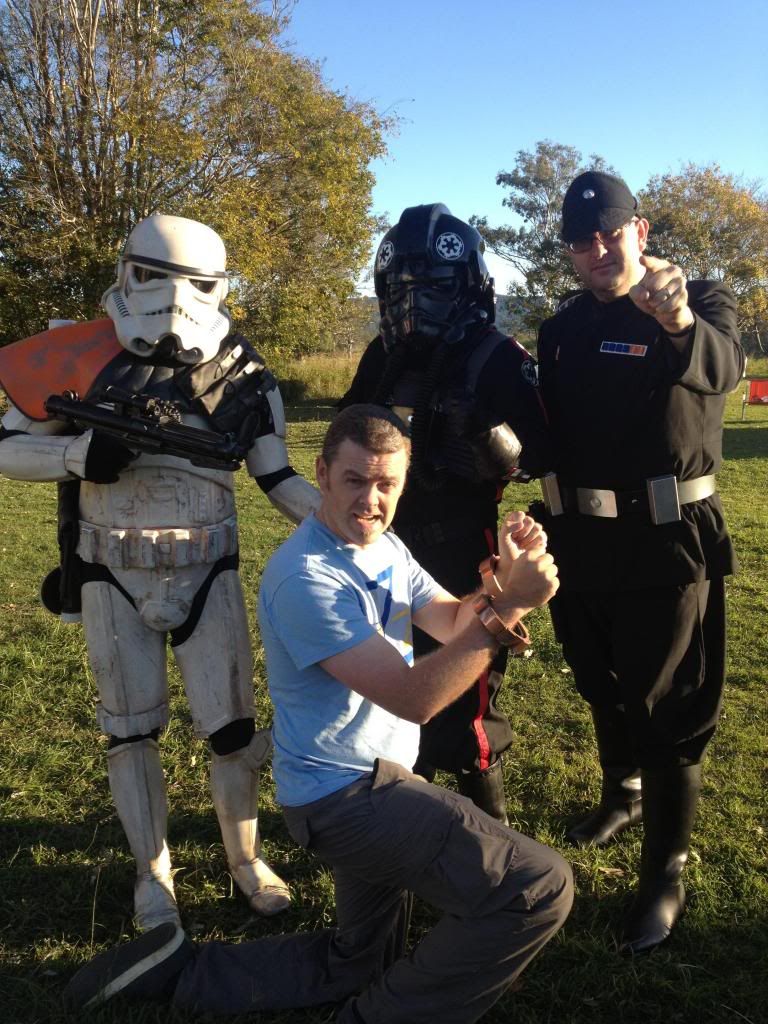 Doing the Empire proud!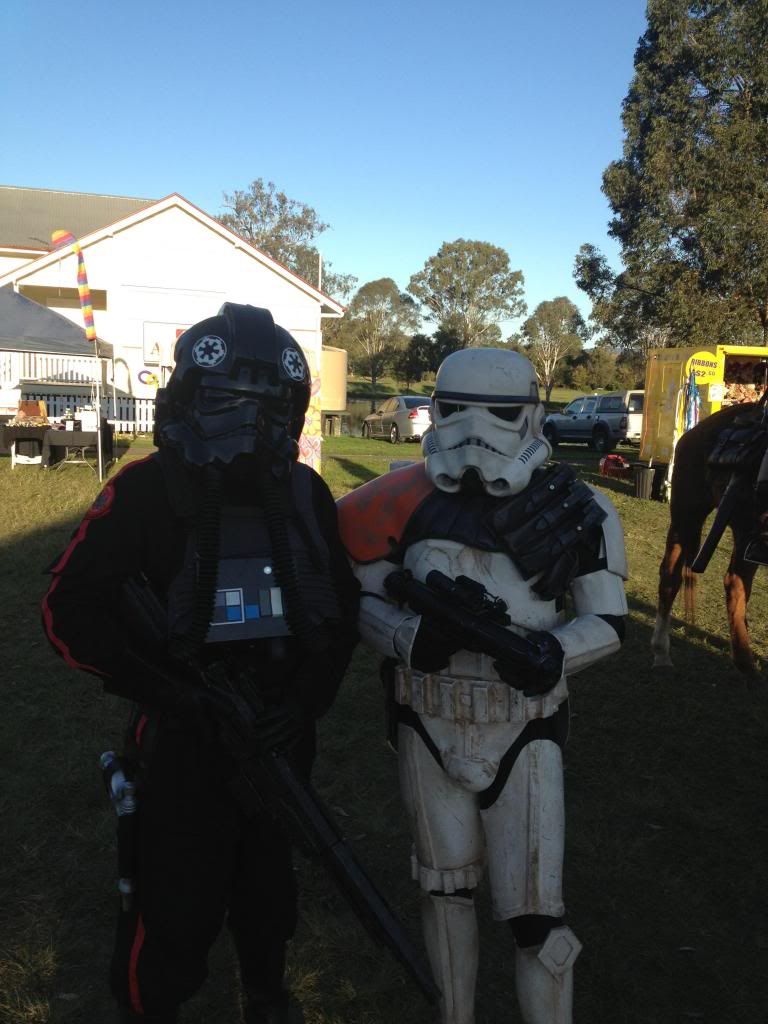 and making the local propaganda release
to