Thursday 7-Feb-2013, 05:08 PM
Please welcome another first to the Redback and an Australian first to doc and his Galactic Marine. There are only 29 of these guys worldwide.
Congrats doc I know you have been hanging out for this one for some time. The wait has been worth it, it looks awesome well done Dan.
Head to Mygeeto.....prepare for order 66.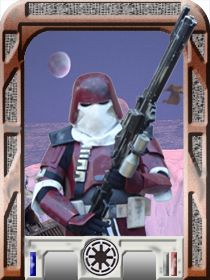 "Research, THEN, make it look like the picture!"