Monday 17-Jun-2013, 01:13 PM

(This post was last modified: Wednesday 24-Sep-2014, 08:22 AM by Phantom.)
HOW TO TAKE YOUR PICTURES FOR APPROVAL!
Congratulations! You've worked long and hard to finish your costume and now it's time to take your pictures and submit them to the GML and the Costume Review Committee for review. There are several angles you will need to take as well as some "tips" on how to make those shots count.
BEFORE YOU BEGIN:
Here's some tips to help you take the best possible pictures.
1. Background:
It is required that the background you choose is a solid colour and there are no items strewn about to distract from your costume. Make sure the solid-coloured background is a contrasting colour so that your armor does not blend in. (eg: Stormtroopers should not use a white or black or dark coloured background, but something like blue or green would work) If your background is not contrasting and/or there are other items in the background that makes it hard to view your photos you could be asked to re-submit.
2. Flash/No Flash:
Some of the parts of your costume may be reflective without you even knowing it. Take two sets of each picture, with flash and without, and determine which is more crisp, clear, and shows the accurate colours, weathering, etc.
3. Lighting:
It will be a quicker approval process if we can see what we are looking at. The best case scenario is to take pictures outside on a sunny day with the sun in front of you, behind the photographer. If you cannot accomplish this, indoor pictures are also acceptable, but please be sure the area is WELL LIT, natural light is best.
4. Cropping:
We are looking at your pictures solely to determine if you are eligible to become a full member. We do not need to see your couch, your children, or your tv. Please be sure the area is clear and crop the picture so it focuses on you. No other modification to the photo is permitted.
5. Focus:
Up close, detailed pictures require a different type of focus than full-length pictures. Please be sure to accommodate for this, as most costumes have an item that requires a singular picture to show the colour scheme, detail, etc. (eg: The TIE comm pad) All digital cameras today have a macro setting, this setting is the one with a little flower looking thing on the camera and it is used for pictures taken close up. If your pictures are blurry or fuzzy they will be knocked back and you will be asked to re-submit.
6. Review:
After you take your photos and crop them, if necessary, please review them yourself and see if anything is out of focus or can't be seen clearly. Make sure all photos are clear and in high res. It's easier to take another couple of pictures while still in costume rather than to be requested to re-submit more photos during the review process.
7. Email
That's it! Submit your pictures to the GML for review and we'll be contacting you soon!
Email the photos to gml@501st.com.au. Make sure that the attachments are 5meg or less per email. Compress images using winzip, use dropbox or similar, or a free site that allows you to share large files (eg
http://www.transferbigfiles.com
)
PICTURES YOU WILL NEED TO SUBMIT:
1. FULL FRONT - HELMET ON
A full body shot from the front with your helmet on.
2. FULL BACK - HELMET ON
A full body shot from the back with your helmet on.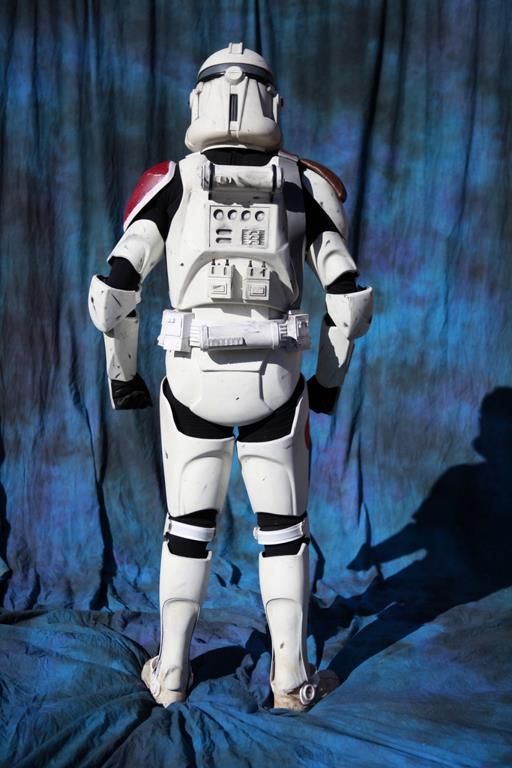 4. LEFT SIDE - HELMET ON
A full body shot from the left with your helmet on.
5. RIGHT SIDE - HELMET ON
A full body shot from the right with your helmet on.
6. WAIST UP - HELMET OFF
A shot from the front, only from the waist up.
7. COSTUME-SPECIFIC DETAILS - CLOSE UP
Any costume-specific details that cannot be seen clearly in your other photos need to be photographed separately.
ie sandy back pack details, TK helmet close ups to show mesh, teeth, lense and if it is a MRCE helmet the mods, hose connections on tie, fett jetpack, gauntlets, belt.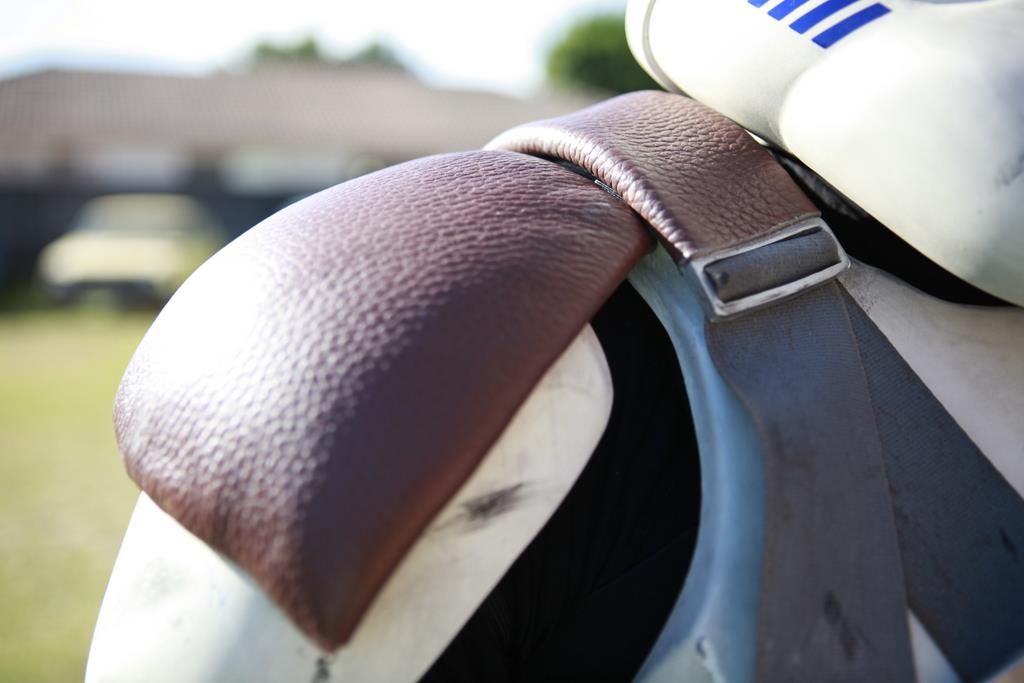 8. ACTION SHOT
You do not have to stand like a mannequin for this shot. We've seen all angles of your armor...this is your time to shine! The action shot is a chance to display your armor in movement.
Why do you want to include a few action shots? The simple answer is as follows. Which picture would you want as your 501st Legion profile picture:
Trooper A
Trooper B
The pictures you take will end up become your picture on the 501st website that the entire world will see. Give us a good action shot to work with.
Thanks to seantrooper CC 8079, SupaTrooper TK 5065, Phantom TK 5389 for the use of their photos.
"Research, THEN, make it look like the picture!"